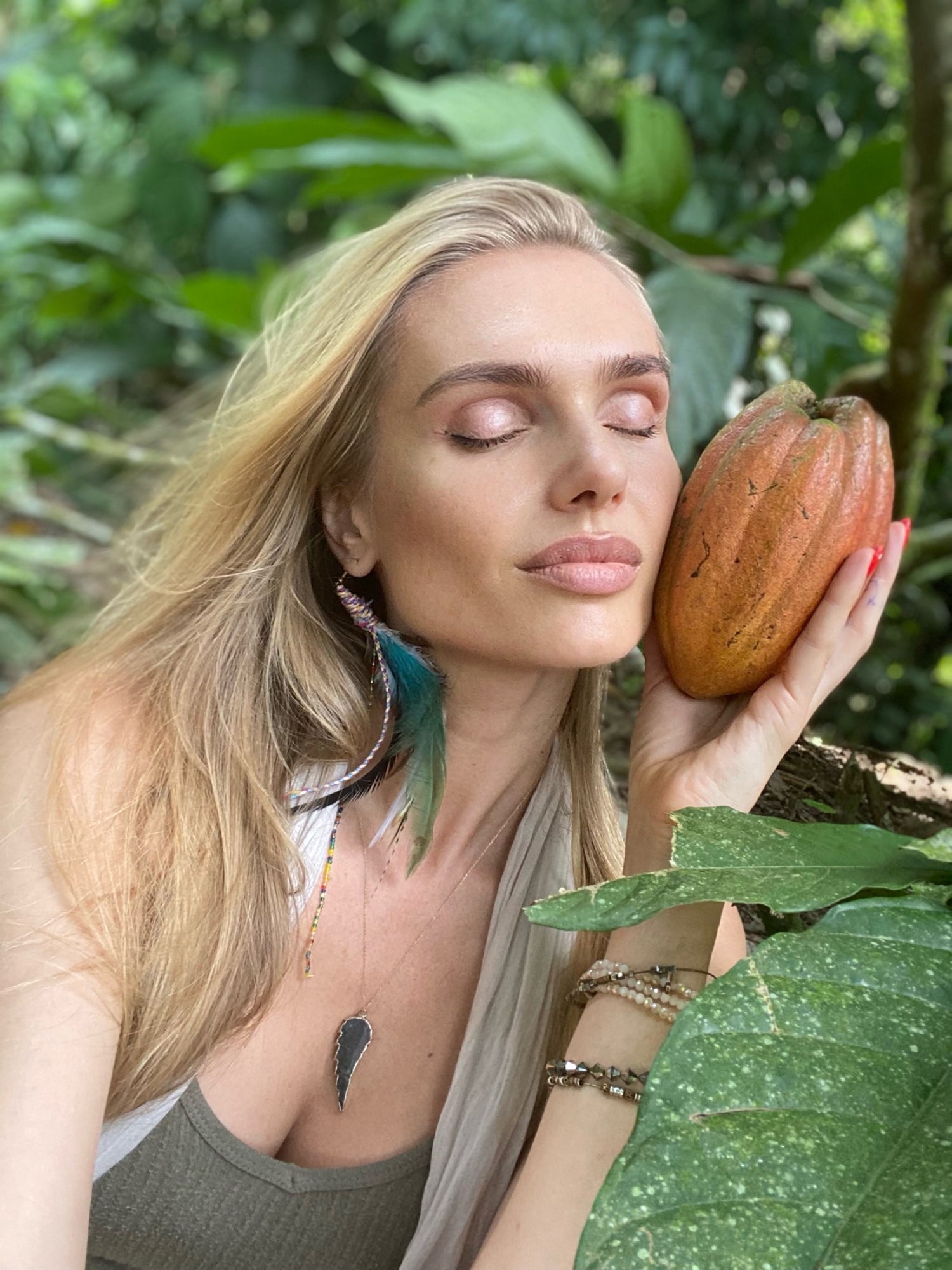 Founder's Story
Starting with a childhood dream, founder Oxana always dreamed of owning her own chocolate factory. 
When she started her professional career as a model, she was always on the lookout for the healthiest options to ensure she was in the best shape possible. Raw, vegan, healthy options were always top of mind but when treating herself, it was always with chocolate.
Starting out as a side hobby in 2014 she created Raway as a healthy chocolate that preserved the nutrients of cacao. From working on Raway on the side, she went full time in the business in 2019.
After years of running a healthy chocolate brand, Oxana's connection with cacao deepened, and she discovered the spiritual benefits of it. It became a tool for self-discovery, ritual, and connection with her divine essence.
A Healthier Alternative